This has been an unusual week, thus there is an unusual cupcake recipe this Friday: Italian cupcakes. They were originally going to be funfetti, mostly because I wanted vanilla cake. Unusual thing number one: I'm usually a chocolate girl. Even though I had a perfectly good, untried, funfetti recipe, I decided to go ahead and veganize it. Unusual thing number two: I used a flax egg instead of applesauce. Then I realized we didn't have proper sprinkles to make the funfetti magic. Oh, I really must buy some soon! After all, how can one call themselves a baker sans sprinkles? After scooping the batter into my new silicone cupcake holders, I discovered some quite ancient christmas themed sprinkles...and thus Italian cupcakes were born!
The cupcakes are vanilla, there's the white. The sprinkles had red and green. Instead of looking out of place, I decided to jump at the chance to honor my studies and dub them "Italian cakes". Then, unusual thing number three happened. I decided to forego frosting.
*pause*
Shocking no? I'm usually such a frosting girl, but this week, call it laziness or whatever, I decided to present bare cupcakes. And you know what? They were FANTASTIC!
I hardly missed the frosting because the cupcakes were so full of flavor with an absolutely to-die-for texture. It's rare that I will comment on the texture of a cupcake, usually they have a, well, cakey texture. These cupcakes, however, were moist and dense, basically everything you would want in a cupcake.
Actually, I think these would make positively brilliant normal sized cakes with the appropriate adjustments to proportions/baking times. With that recipe, I'd totally add frosting. A proper cake must have frosting.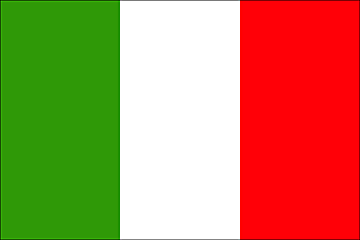 Italian Cupcakes
(original recipe from
How Sweet It Is
)
makes 6 cupcakes
4 tbsp Earth Balance
1/2 cup sugar (I used 1/4 cup brown and 1/4 cup white)
1 flax egg (1 tbsp flax + 3 tbsp water)
1 tsp vanilla extract
3/4 cup whole wheat pastry flour
1/2 teaspoon baking powder
1/6 cup almond milk
Sprinkles!!
Preheat oven to 350 degrees F.
Cream earth balance and sugar(s) together until light and fluffy, about a minute depending on how melty your butter is when you start. Add in flax egg and vanilla and beat until combined. It will still be slightly water-y, but you want as much as possible to be absorbed into the batter.
Combine dry ingredients in a separate bowl. Add in half the ingredients, mix gently until just combined. Add in the milk, mix in. Add in the rest of the dry ingredients, mix until just combined.
Pour batter into cupcake liners until they are 2/3 full, about a tablespoon and a half of batter per liner.
Bake for 18-20 minutes. They are done when a toothpick inserted in the middle comes out clean.
What kind of theme cupcake would you make?